Before Christmas I mentioned that I was proud of a craft project, but couldn't show anyone because it was a present. Well, now the lucky recipient has opened it and so I can post some pictures. This is a knitting needle case made in colors my sistrah likes.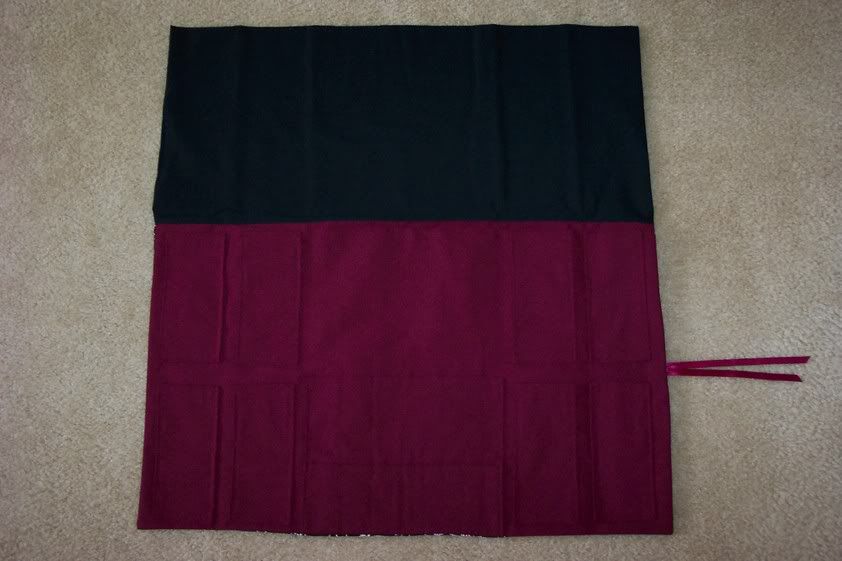 One puts their needles in the various pockets and then folds over the top. Notice the personalitation with Anne's tatoo as an applique.
Then fold over the two sides. I picked that front fabric becuase it was still colors my sister likes, but it was more elegant than just solid colors.
Then fold it again…
And finally fold like a book and secure with ribbon.
I thought it turned out killer. I don't usually get so excited about stuff that I make, but I have to say this one makes me proud.