Today was fun at the dog park. Roland humored me and accompanied me to Howl-o-ween down in Hollywood. There is a small dog park there and they hosted a get-together along with PetSupermarket and some other folks. There were booths for some rescues (Greyhound, Old English Sheepdog, mutts) and some dog related businesses (grooming, pet sitting, pet massage). There also were some demonstrations for flyball, Paws with a Cause, dog training. And of course a pet costume contest. Some of the other pets were:
There was a lobster and a K-9 Officer

An Italian Dinner (love the meatball on the head!) and a bumble bee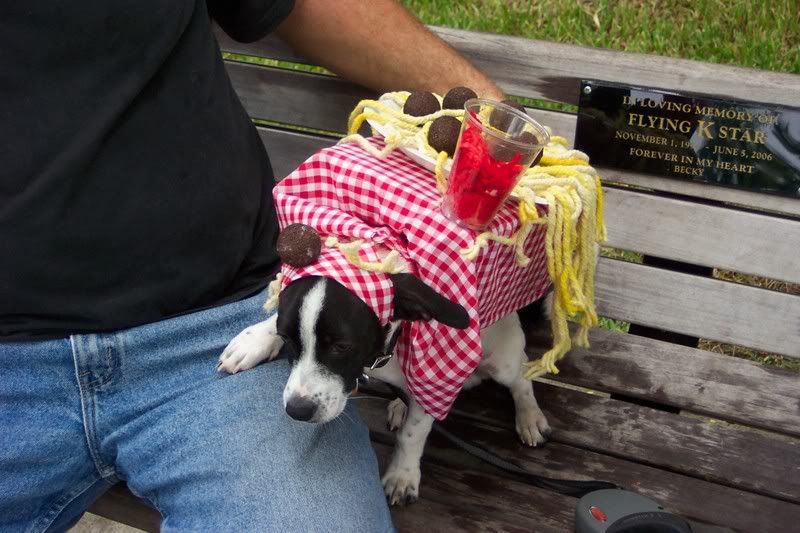 Draclua (actually there were about 5 of them) and Snow White

A soccer player and butterfly (her wings off at the moment)

The costume contest was a little weird because they had some odd categories which Bleys didn't fit into very well and the voting was by audience applause. We went with Scariest Costume and actually won 2nd place. I'm pretty sure that the lady deciding who got the most applause cheated because I don't think he really got much applause (there were a lot of larger groups there who applauded for their own pets). I think she just liked the costume. They even had prizes! So now his majesty has two new chew toys. What a great little brudder.