Over Christmas my parents gave me my mom's old camera. My old camera is awesome and I still use it quite a bit, but hers was much smaller and skinnier than mine allowing me to slip it in a pocket or my purse. So this morning I took it along on my morning walk with Bleys to document some of the neat-o wildlife I see around here. This morning we saw…
A great Egret and what I thought were some white ibises but they don't have any black on the wing tips*. Also a great blue heron hiding at a bend in the canal. There also about a ba-gillion tennis balls in the water because a little upstream along this canal is a tennis center.

An female anhinga (cousin to the cormorant) also known as the darter or snake bird. It was drying it's feathers presumably after a dive this morning. The second picture is a little grainy because I was using the enhanced zoom on the camera. I was trying to show what the anhinga was perched on. It is a canadian goose decoy that people put out in the water to discourage ducks from hanging around.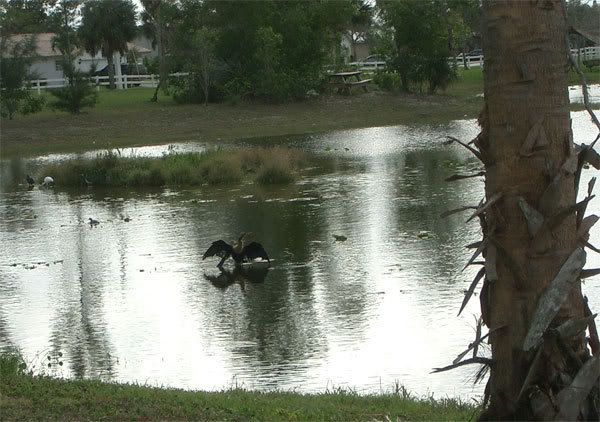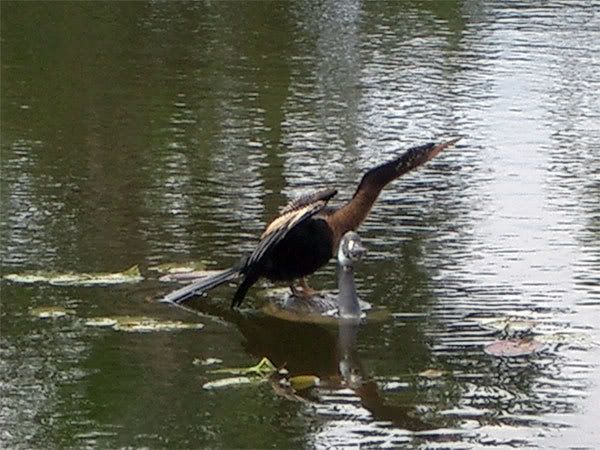 Also recently, some cool art has been installed along Sportplex Drive. Two sweet metal sculptures have appeared near a school crossing.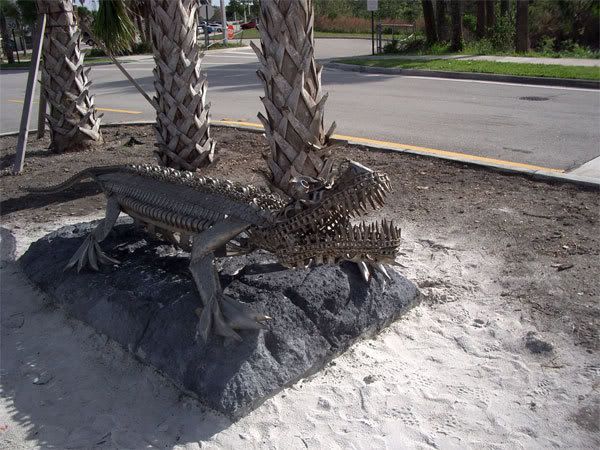 And last buy not least I was walking along and suddenly it was like being in Animal Crossing. There was this little tiny palm tree that looks just like when you plant one in the game and it isn't full grown yet.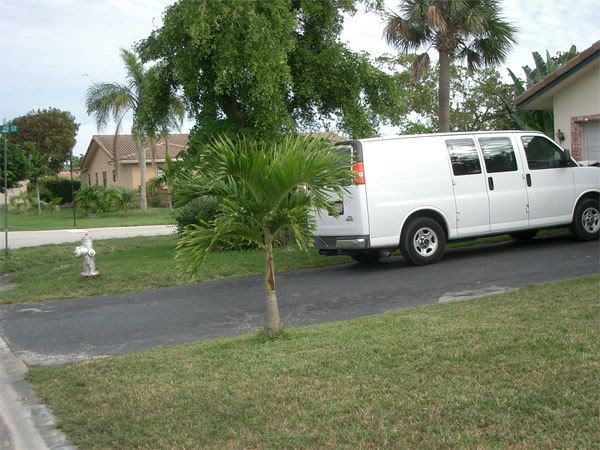 *Update: They are, in fact, White Ibises.