Here are some of the pictures from Mila's debut. I have more, but they will have to wait until I have access to my beloved Photoshop again. Man do I miss Photoshop.
Mila's very first minute! They don't come newer than this. You can see Ben's hand reaching in to cut the cord.

Mila gets weighed…and Aunt Susan shoves the nurse out of the way to get a picture 😉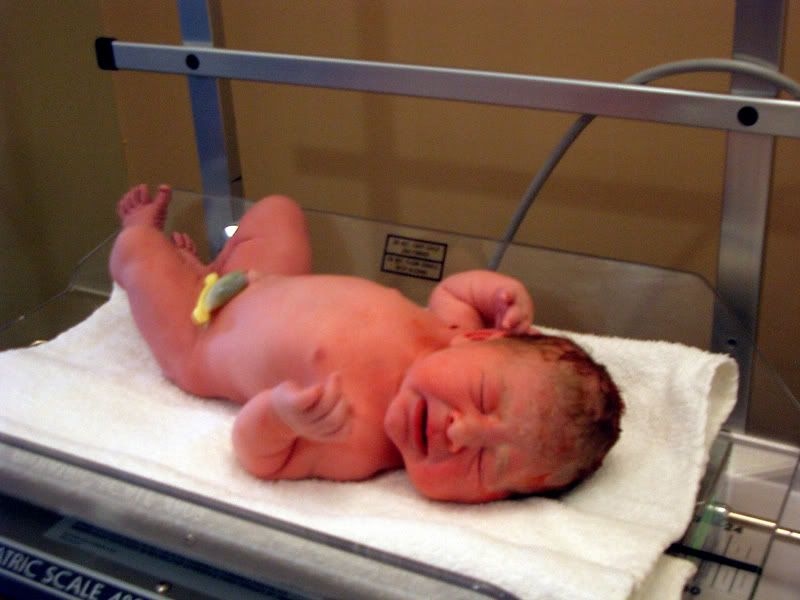 Ben holds his daughter for the first time.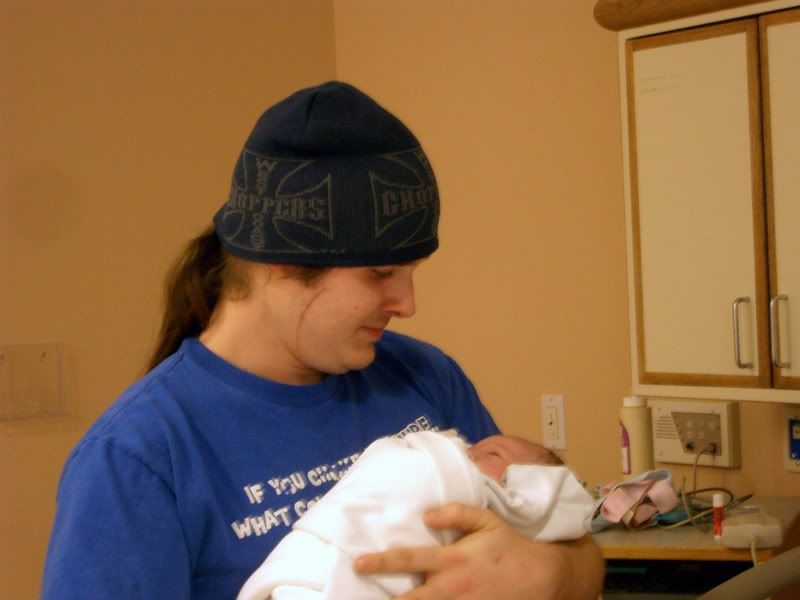 Mom C. and her first grandchild. She reports that it may have been easier to give birth to her three children than watch her daughter go through that kind of pain. Difficult or not she was a great support for Marcie.

A very proud Grandpa Cleveland. I think he would have stayed in the room if Marcie had let him. He wanted very much to be as supportive as possible.